Sometimes OSX Gatekeeper blocks the software installation. In these cases you will see this message box: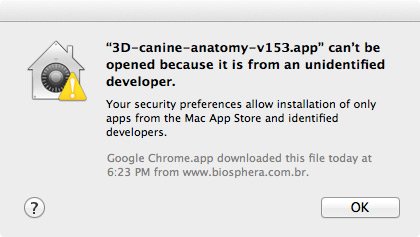 If you get this warning, click on "OK". Then, click on the software icon with right mouse button (or ctrl + mouse left click). You will get the menu below. Select "Open".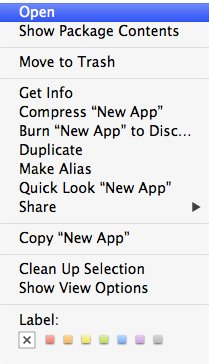 You will get this message box. Now, click on "Open".